About Avalor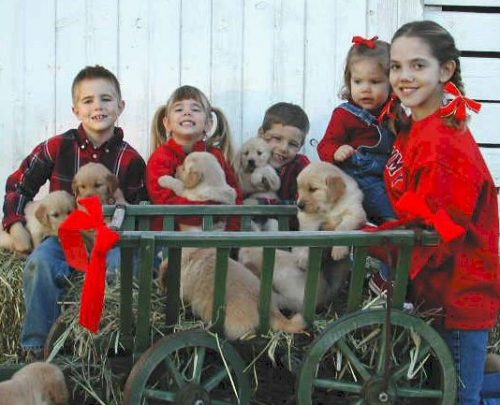 Reuter kids 2002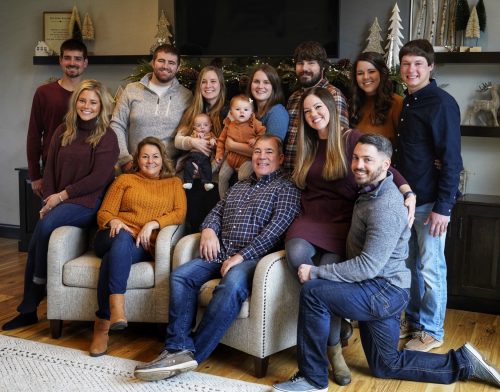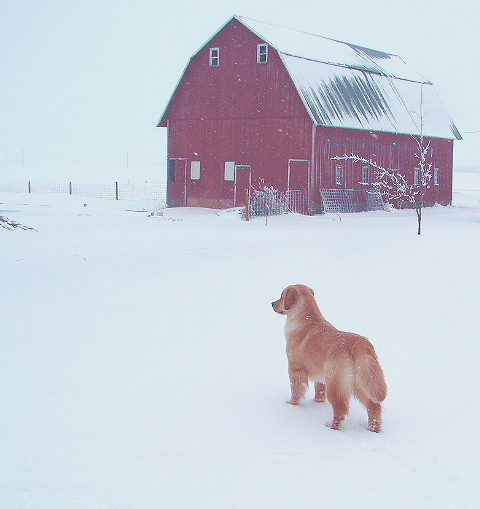 Avalor Goldens is located in Southeastern Minnesota. We live on a quiet acreage surrounded by our own farmland. The Reuter family consists of our five children, (four of which are married) three grandchildren, My husband, David, and I, a few cats, and of course our golden retrievers!
My husband David farms cropland and also raises breeding stock hogs. He also raises a few "show pigs" for 4-H projects. We A.I. and deliver the baby piglets ourselves with the help of the kids. We have produced many MN State Champions over the years!
At Avalor, we believe in breeding healthy, happy golden retrievers! Our litters are bred with the idea of improving the golden retriever breed itself. Every generation should be better than the last. Healthier, smarter and with great temperaments, that is our goal here at Avalor.
Everyone asks, "Where did you get the name Avalor"? I wanted something original. I derived it from my husband's name combined with my own. dAVid And LORi
I have always loved Goldens for as long as I can remember, their nature is like no other. I have been blessed with beautiful competitive dogs and also some very nice wins.
Thanks for stopping by and feel free to look around or contact me with any questions you may have!
Lori Reuter-Avalor
HELP STOP PUPPY MILLS!!!
Puppy mills are nothing new. These mass dog-breeding operations have been around for decades, but they continue to be a problem because unsuspecting consumers keep buying those adorable puppies in the pet store window. Or on some slick Internet site. Or even through an ad in the trusted local newspaper.
But behind the friendly facade of these pet shops, web sites, and newspaper ads, there often lies a puppy mill. These canine breeding facilities frequently house dogs in shockingly poor conditions, particularly for "breeding stock" animals who are caged and continually bred for years, without human companionship and with little hope of ever becoming part of a family. After their fertility wanes, breeding animals are commonly killed, abandoned or sold to another mill. The annual result of all this breeding is hundreds of thousands of puppies, many with behavior and/or health problems.
The puppies will be shipped cross country by truck to be sold in pet shops, but many are also sold via newspaper classifieds or Internet sites — and are often accompanied by false claims such as, "We'd never sell puppies from a puppy mill."
This is very sad but true…………..