Noah Puppies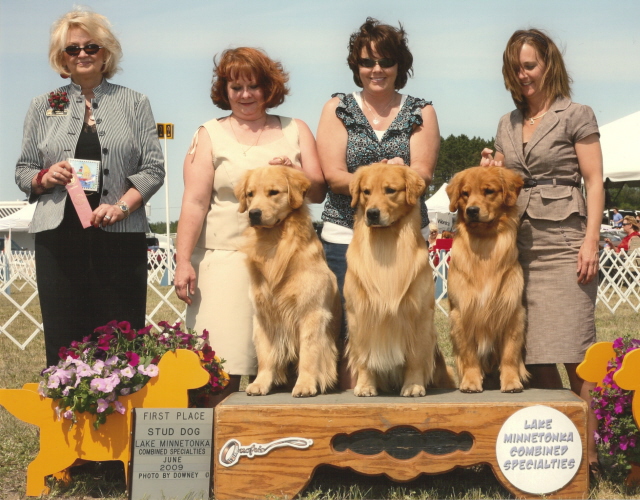 Stud Dog win-Aspen and Jivago with daddy Noah!
"I'd like to thank Lori and her lovely boy Noah who passed on his sweet temperament, awesome front assembly, gorgeous coat and headpiece to my litter born last September ( Noah X Sachet- Anthem Chantilly Lace) . While my two boys Jivago and Aspen are different in color, they rival each other in their good looks and adorable personalities – so much so that I couldn't decide between them and kept them both! Thanks again, Lori – I'm madly in love with my babies and can't wait to see how we do in the ring this summer!" Barb Westergard, Angelica Goldens.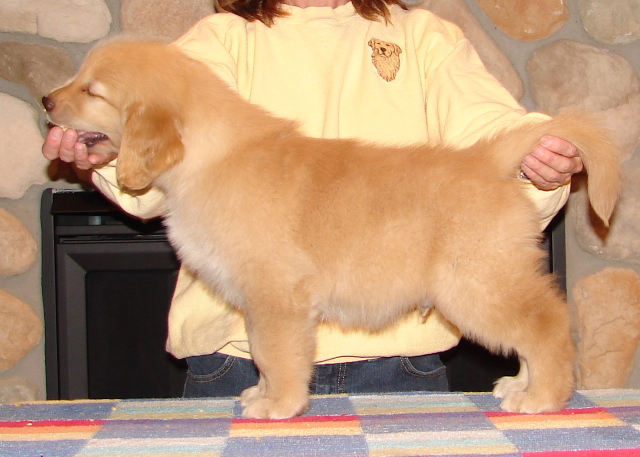 Jivago- 8 wks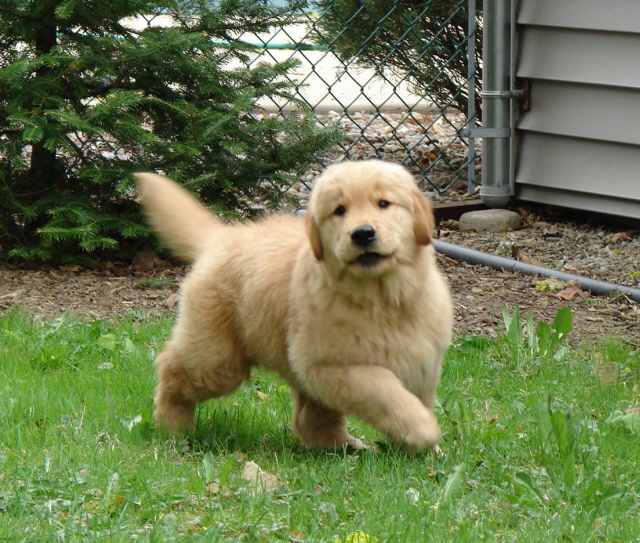 Noah/Sammy Puppy-Mario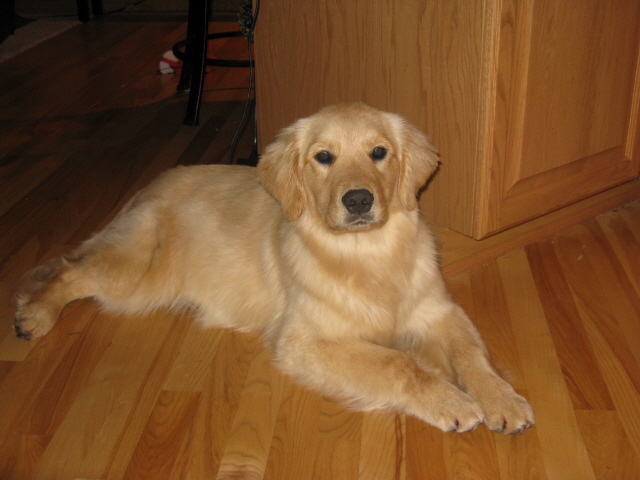 Noah/Teal puppy "Oakley" 7 mos old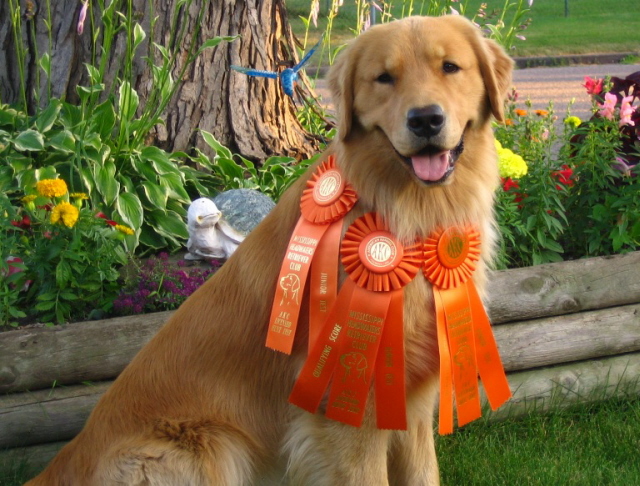 Wyoming's Luck O' The Irish CGC TD RN CD JH-"'Finny"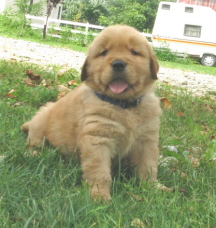 Baby Brutus-6 weeks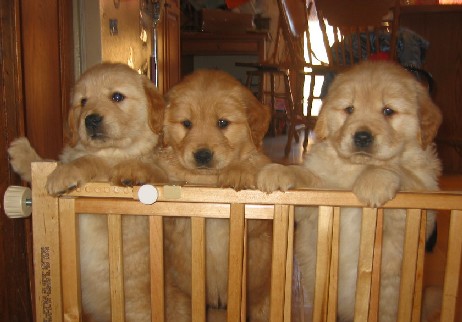 Noah/Libby puppies-"The Christmas Song Litter"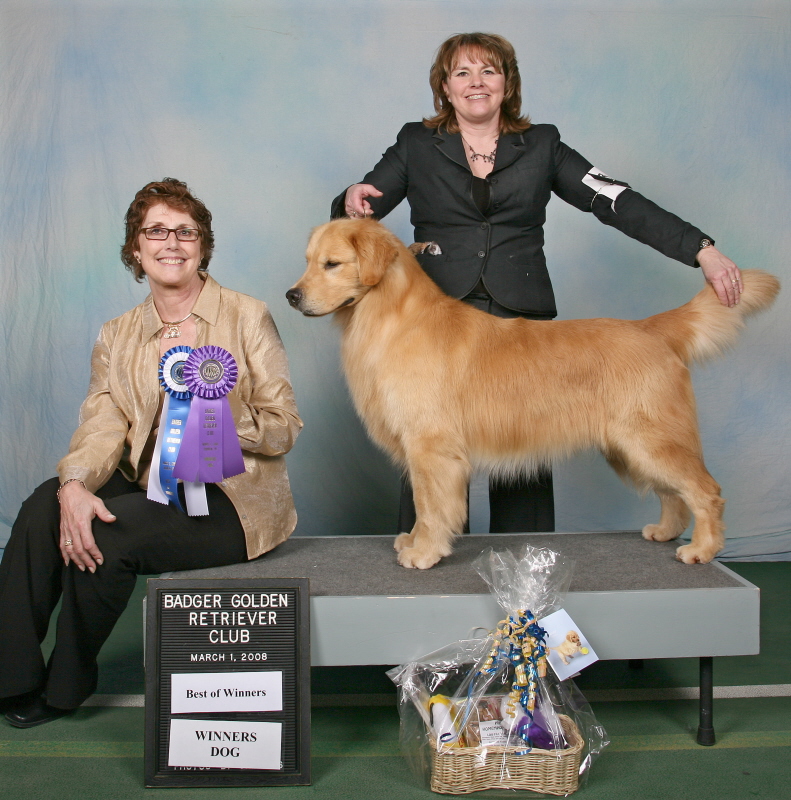 CH Avalor's Pa Rum Pum Pum Pum-Drummer
Drummer is a Noah/Libby son. In one weekend he took a Best in Sweepstakes and a 4 point major, he was only 14 months old! Drummer came to Minnesota in February and I took him to four weekends of shows, he won three out of the four weekends and two of the wins were specialty majors! Drummer is going home to Ohio with his owner Melissa soon. I will miss the big guy! Look for Drummer in 2009 in the Breed Ring.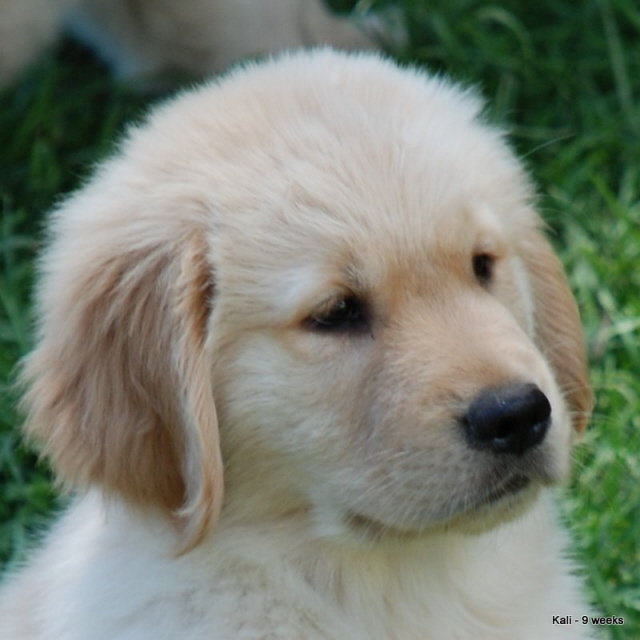 Noah/Joplin puppy Kali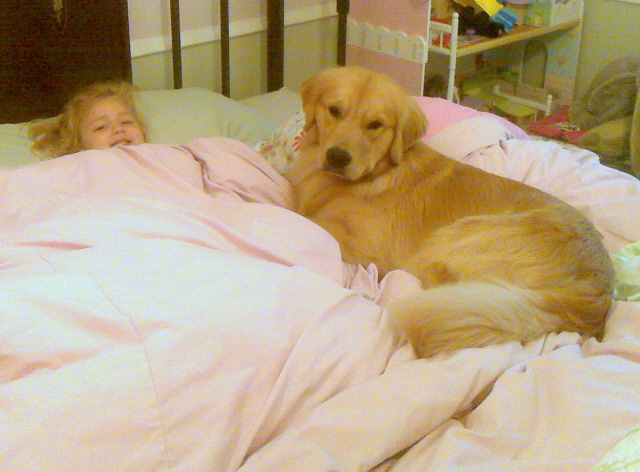 Noah/Teal puppy "Gunnar" 1 yr old